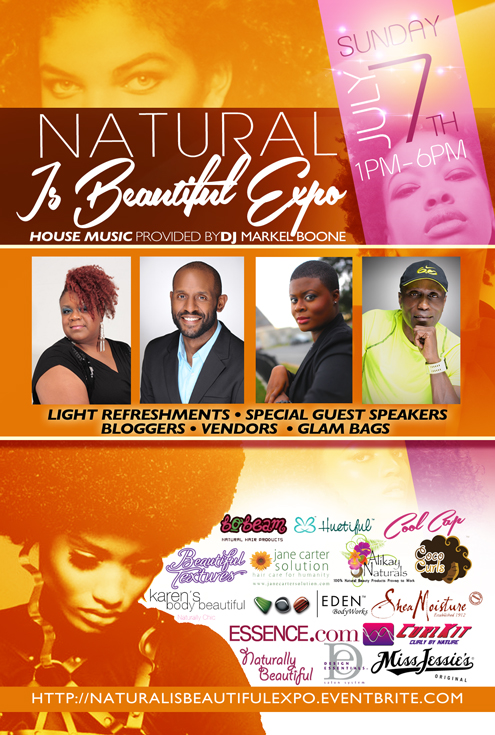 LADIES, DO YOU LOVE YOUR LOCS? ARE YOU CRAZY ABOUT YOUR KINKY CURLS? IF SO JOIN TARA'S HOUSE OF STYLE'Z FOR THE 2ND ANNUAL NATURAL IS BEAUTIFUL EXPO,

SUNDAY JULY 7TH FROM 1 TO 6PM

AT MORGAN VIEW LOCATED AT 1500 PENTRIDGE ROAD IN BALTIMORE! TICKETS ARE ONLY $10 IN ADVANCE AND $15 AT THE DOOR! ADMISSION INCLUDES GLAM BAGS FOR THE 1ST 100 LADIES ONLY, LIGHT REFRESHMENTS, DOOR PRIZES, RAFFLE GIVEAWAYS AND OVER 14 VENDORS! THINKING ABOUT GOING NATURAL? THIS EVENT IS FOR YOU TOO! COME GET ALL YOUR QUESTIONS ANSWERED ALONG WITH NATURAL HAIR STYLIST TARA PETTIFORD, GUEST SPEAKERS WILL INCLUDE CHIMERE SMITH BEAUTY EXPERT, ALLAN VAN JOHNSON NATURAL HAIR COLORIST, AND DWAYNE MOLOCK PERSONAL TRAINER.
GET YOUR TICKETS TODAY, GO TO NATURALISBEAUTIFULEXPO.EVENTBRITE.COM! NATURAL IS THE NEW SEXY SO JOIN US AS WE CELEBRATE HEALTHY, THICK AND FASTER GROWING NATURAL HAIR! JOIN US JULY 7TH FROM

1 TO 6PM

AT MORGAN VIEW! THE NATUAL IS BEAUTFUL EXPO IS SPONSORED BY CURLS! CALL 443- 858-7705 FOR MORE INFORMATION!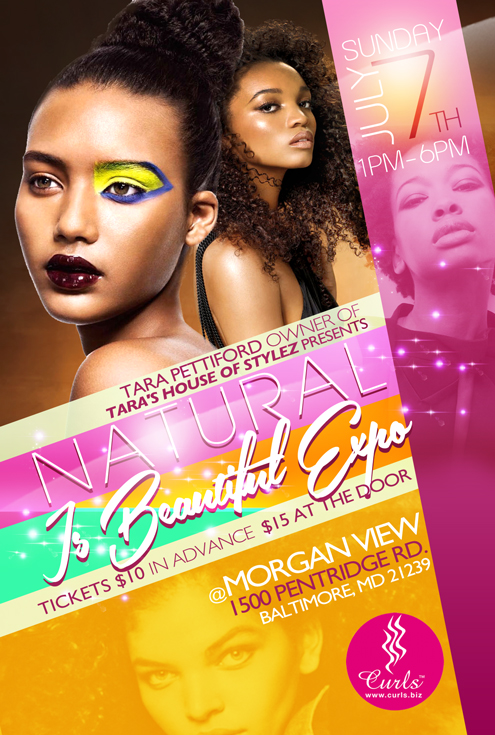 Want to win tickets to the Natural Is Beautiful EXPO, here's how,
Ticket Contest starting Friday June 6 – ending Friday June 14, 2013

Submit your most creative natural hair style and win 2 tickets to the Natural Is Beautiful Expo

How to win:

Participants must submit a front, side, and back shot of their most creative natural hair style and email the pictures to

tarahouseofstylez@yahoo.com


The pictures must be clear and precise
Please be sure to enter your shipping information to include,
Full name, address, city, state, and zip code.
The winner will receive an email on June 14th. The winner will also be announced on all social media pages used to promote the event, as well as all advertisement and promotional avenues to promote the event.
Please allow 5 to 7 business to receive the tickets by mail.